What did the opposition leader do in recent months
Former mayor of Yekaterinburg Yevgeny Roizman was detained in a criminal case on discrediting the Russian army. The opposition politician, despite his disagreement with the actions of the authorities after the start of the special military operation, decided to stay in Russia. What has Roizman been doing lately? And why, unlike other members of the liberal community, did he not leave the Russian Federation?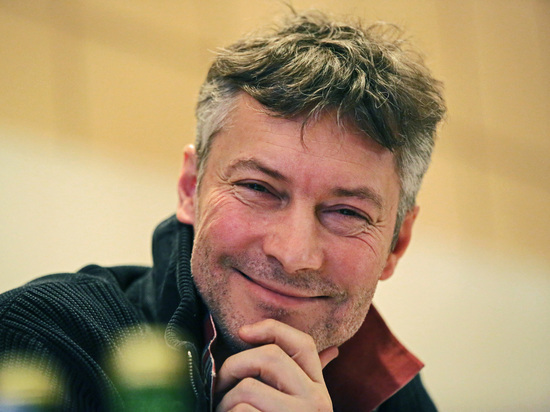 Photo: Natalya Muschinkina
After Roizman stepped down as mayor of Yekaterinburg in 2018, he continued his social and political activities. Last year alone, the politician was fined a total of 60,000 rubles for participating in unauthorized rallies in Moscow and Yekaterinburg. In addition, Roizman for organizing one of these rallies arrested for a day.
The politician unsuccessfully tried to run for the State Duma. The ex-mayor of Yekaterinburg had to abandon this idea. As he later explained – because of the lack of money to collect signatures. Since then, Evgeny Roizman has officially become more involved in public affairs than political ones.
After February 24, Roizman spoke out against Russia's special operation in Ukraine. Social networks became the main platform for his speeches.
Yevgeny Roizman's lawyer Yulia Fedotova told MK what the former mayor of Yekaterinburg was doing in the last year. "He was involved in charitable work. He saved several children with spinal muscular atrophy – Misha Bakhtin, Mark Ugrekhelidze and many others who needed to collect for the necessary medicines. For example, there was a story when a family of deaf-and-dumb disabled people came to him, who were evicted from the apartment, collected money in a day so that they would not be evicted. He was also involved in the development of his Museum of the Nevyansk Icon.
According to Fedotova, Roizman initially did not intend to leave Russia and now sees no reason to leave.
However, as he said in a conversation with MK co-founder of the City Without Drugs Foundation and Roizman's former ally Andrey Kabanov, in fact, not everything is as clear and unambiguous in the public activities of the oppositionist as his supporters believe. "If he is detained, a lot of old cases will stick to him. For example, he robbed the City Without Drugs Foundation, illegally appropriating its territory for two apartments and a museum. The same applies to the Roizman Foundation, which receives a lot of money. True, everything will be more difficult there.
Kabanov believes that the politician stayed in Russia because of the resources that he could not take abroad. "He has a lot of paintings and icons here, and everything. He could not sell it and will not be able to, as well as leave without money. And he poured all the money into antiques, paintings, icons, which he bought. He became a hostage of his property.
A former colleague of Roizman noted that the contents of the Museum of the Nevyansk Icon are of great material value. "He has icons, in his own words, worth 20 million euros. He has never been Orthodox; for him, all this is business. He has countless paintings and antiques. He showed me 15 years ago that he had more than 7,000 paintings in his vaults. Now there are even more of them. He invested all his money in it».
Evgeniy Roizman before his arrest: recent photos of the politician
See related photo gallery